Can we really win patients? Well, there are apps to make a patient's life easier and maybe technology will help us win patients. However, trust with patients develops when we spend time with them. Just handing over a pamphlet, checking a box in an electronic health record and fulfilling the benchmarks is not going to help.
What exactly will help?
Patient Education, Patient Activation, Patient Engagement are the three important steps to empower patients, develop trust and eventually win patients. Making a flashy app to improve patient experience is ostentatious. A firm handshake, having a good eye and listening to the patients are instrumental for empathetic patient care.
How did it all start?
I teach medical students at Vital Checklist for the USMLE Step 2 Clinical Skills Exam. It was all serendipity. I taught a student for 3 months and during this time I felt that my own clinical skills had improved. Subsequently, I read many books to improve myself. This was a God sent experience for me. I was teaching my peers and friends, and 'Learning by Teaching' or "Lernen durch Lehren" in German as explained by Jean-Pol Martin. When my students started acing their exams, an "Ultimate Question" came to my mind—If my students are passing the exams and their standardized patients (a model patient who portrays the clinical scenario) are happy and their residency program directors are giving good commendations, "Why should I not use the similar methods to improve my own HCAHPS score?"
Moment of Truth
I saw 68-year old woman and who was admitted to the hospital 6th time in 2 months. She had acute on chronic systolic heart failure, aortic stenosis, type 2 diabetes mellitus, hypertension and many other ailments but she was eating salted pistachios. I was perplexed and asked her if she knew how much sodium should she eat and if she had read the heart failure book.
She thought for a moment and replied that she should not use more than 2000mg of sodium. This was about 4 years ago. Now we are pushing not more than 1500mg of sodium. That day an idea came to my mind when she asked me this question—
"How much is 2000mg of sodium?"
"How many teaspoons of sodium per day?"
I spent next 45 minutes explaining her about heart failure and diet. I used the same Vital Checklist that I used for medical students and standardized patients. She gave me a raving testimonial and left happily. This made me change my practicing style, I started spending more time, explaining and drawing pictures for the patients. Empowering patients was very gratifying. I knew that patients needed time and if we really needed to impact their lives, we needed consistent timely & spaced repetitions. I starting getting more testimonials and a surge of happy hormones made me realize the real meaning of being a doctor. However, to be consistent and to form a culture, we need every caregiver to be involved.
Advent of Vital Checklist Theory of Patient Experience
 Vital Checklist Theory of Patient Experience (ViCTOPE for short) is a blend of various business theories, statements, rules, and principles. I am indebted to industry leaders like Eliyahu Goldratt, Simon Sinek, Charles Duhigg, Dr.Atul Gawande, Dr.Peter Pronovost, Peter Drucker, Neil Fleming, Allan Paivio, George Miller, Daniel Bor, Steve Jobs, Douglas Conant, Mette Norgaard, Stephen Covey, Dale Carnegie, Clayton Christensen, Malcolm Gladwell, Heath Brothers, Oprah Winfrey, Dr. Sanjay Gupta, Mark Cuban, and Marcus Lemonis for discovering new facts and I have used these extensively to develop ViCTOPE.
ViCTOPE = Patient Education +Patient Activation+ Patient Engagement -> Patient Empowerment -> Trust improvement -> Outcomes will automatically improve HCAHPS and CGCAHPS.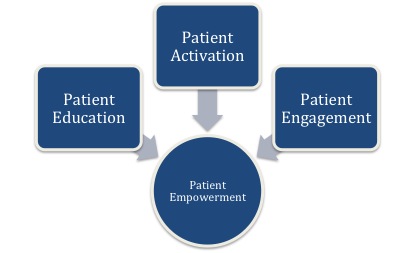 This theory of Patient Experience is based on improving short term and long term memory and retaining complex medical knowledge with help of chunked Vital Checklist, art, and immersion coaching with tangible touchpoints-Communication Box, (iCrush)T-Shirts, and (iCrush)Mugs.
(iCrush)5k- The Healthy, Wealthy and Wise 5K
(iCrush)5k is a initiative by Vital Checklist and our mission is to provide patient education at the fingertips in a stress free environment. Our vision is to make patients healthy, wealthy and wise. Healthy by walking or running I the 5k, wealthy by saving health care dollars and wise by providing easy to remember Vital Checklist's on (iCrush)T-Shirts.
We want to start this movement of patient education via our checklists, YouTube videos and would like to flip the healthcare culture. Most of the checklists begin with (iCrush) and hence the name and patient portal www.icrush.org
Through this patient portal, we conduct free patient education (iCrush)Disease Seminars and (iCrush)Weight Seminars. I am conducting these community outreach events at Metron of Big Rapids, Leprino Food in Remus Michigan, BiggBy Coffee at Big Rapids, Antlers Fireside Grill in Canadian Lakes.
Come and join us on this Patient Education 5k where you can learn, run or walk. Let's improve health literacy. Let's educate, activate and engage with patients. Let's save health care dollars. Participate in the first (iCrush)5k. This year we are focusing on (iCrush) Diabetes.
Let's join hands and win patients.