Every year thousands of U.S. Medical Student Seniors as well as International Medical Graduates (IMG's) apply for residency and participate in the National Residency Match Program. This is a long and tedious process that involves doling out thousands of dollars, taking several day-long exams and attending several interviews (if you are lucky) all around the US.
I know this sounds tough. But you can trust me when I say this- it is tougher than it sounds! But I did it, and so can you! I have "okay" scores, and I feel that I owe it to the applicants for next year- to share my journey with truth and honesty.
On the 17th of March 2014, I got the dreaded e-mail that absolutely and completely shattered my belief in myself. I am sure many of you are aware of this very e-mail, and thousands of my fellow applicants have received similar emails on the 16th of March 2015 this year.
My Background
Now let me tell you a bit about myself- I am a young graduate from Armed Forces Medical College. This is one of the premier institutes in India. I graduated in May 2012. Before graduation, I did a clinical elective at University of North Carolina in the field of Cardiovascular Critical Care. Let me give you a short timeline of my activities before this year's match.
As you can gather from the timeline that I have been a Resident in the UK since April 2013, and I had given all my exams.
In 2014 when I went unmatched, I did thorough introspection and decided that I needed to improve my profile. I started looking for options to begin. I had heard about the so-called "Contacts" that cynical people attribute people's success to, and I started calling relatives and friends to help me with the match. After wasting a couple of months, I realized that "Nobody in the United States will recommend you unless you have worked personally with them. Their reputation is at stake!"
My ray of Sunshine
I got depressed and would show up at work, do my duties and lie in bed for hours at length. The thought that was eating my brains was the fact that people less or as talented than me made it and after years of hard work I was here- lying in my bed- frustrated. I would stream through a series of posts in the USMLE 2015 forum and one person caught my eye.
This was a practicing Doctor in the United States and would take time out of his schedule to help students do well in the match. I started following his posts religiously and would copy and paste them in a Microsoft word file. His name is Dr. Harpreet Singh MD FACP. I started stalking his every post (Sorry Dr. Singh!) and within days I knew about his team, I had read all of his websites and was aware that he was working with 2 students to author a book. My motive was to gain credible knowledge as the fellow applicants who answered the post had "zero" understanding of the system and gave second hand information.
The Introduction
One fine day two extremely stupid fellow applicants accused Dr. Singh of having a commercial agenda, and were extremely disrespectful. I silently watched as they sabotaged all the guidance that Dr. Singh would have given the group had they not been total idiots! Dr. Singh stopped posting on the group altogether. Now I had nobody to look up-to, I was on my own again.
(A note to the disrespectful idiots- what commercial motives can a fully qualified doctor earning a 6 figure salary have in helping bankrupt students? )
I waited a week, and no posts came. I gathered the courage and messaged Dr. Singh- my exact words were- " Please do not abandon genuine students because of some disrespectful idiots- we need you!" His reply was short and sweet- "I cannot take the burden of those who hurt my feelings, if you need any help- I am there for you!"
This was a ray of sunshine for me and I opened my heart to him, I sent him my CV and original publications within a day, and asked for a chance to prove myself. I have never looked back ever since.
The Opportunity
I got an opportunity to write 7 chapters in a peer-reviewed book, and my CV took a U-turn. Although he pushed me to work hard- I was a resident, I would work 14 hours a day and then sit 4 hours straight authoring the chapters with full references. He took good care of me, I needed access to Uptodate.com to study and he paid the entire 600$ from his pocket. I made a commitment to never let his investment in my education go to waste.
I worked for months with him; his team consisted of doctors, engineers, business analysts, trade consultants, journalists, and the humble myself. I worked hard and gave up sleeping altogether to get more involvement. The meetings would be at 2 am UK time and I would go straight to work after that. I hoped that I would get some benefit out of this, but I didn't realize what was essentially different with me- "I had started hoping again" 
The Promotion
Dr. Singh promoted me to the position of Associate Medical Author and gave me the reins of his online blogs. I knew he could easily do it himself, but he gave me an opportunity to do it for my betterment. One small advice – " When an elder gives you an opportunity- take it as an opportunity, it is for your own benefit." ( Unless you cannot do justice to the opportunity- then you politely say No)
He gave me an opportunity to work in the non-profit organization (Icrush.org) that he runs, and I organized a 5k run with the team for the education of patients in the US. His team helped me immensely, and took my opinions with respect and spirit. (Later on, I was asked about this 5k run in one of my interviews, and gladly showed the beautiful pamphlet designed by Er. Gagan Ahluwalia- one of my other saviors. The pamphlet had my contributions written in bold letters.)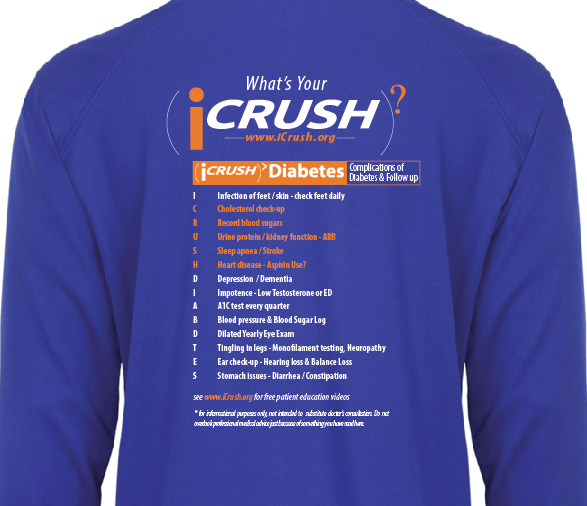 The Letter of Recommendation
The time for application was close, and I asked Dr. Singh for a letter of recommendation, and all our projects froze. His words to the team were "We owe it to Ankur" I was banned from all meetings till my letter was written and Dr. Singh uploaded it himself after every member other than me had proofread it. (I was told by a Program Director at a University program that in his 10 years as director he had never seen a 5 page long LOR with inputs from all the research team. He went on to read parts of the letter to me- and the words were "even if it was the middle of the night in Britain, Dr. Sinha would still be awake working with us, after his hectic day"
I wrote my personal statement and asked numerous people to read it. Dr. Singh binned it stating that it was full of fluff and useless. I started again, and again and again till he was satisfied. I had the perfect Personal Statement. He would never tell me what to write, but rather let me discover myself on my own.
My Visit to America
When I went to the US, he insisted that I stayed with him and moved his belongings from his office so that I could research with ease. He gave me a home, a loving family in the form of his Mother, his extremely dedicated and hard working wife Mrs. Aroma Singh, and their lovely kids. He bought me the 80$ tie that I wore for my interview as his blessings, he handpicked my suit, bought the professional Calvin Klein overcoat that I wore for my interviews, bought me the leather bag that I carried our authored books in, and trained me for interviews for an hour everyday.
Icrush Ebola
When Ebola hit the US Soil, there was panic all over the country! Dr. Singh, being one of the most reputed doctors in the region, was called by Fox 17 for an interview regarding the issue. He took me with him and this was my first look into the insides of a TV studio. The TV reporter suggested that we write a book on Ebola, and we took up the project.
I buried myself in research for the Ebola book, and we had published it within 14 days thanks to Dr. Singh's team, Er. Gagan Ahluwalia and our excellent medical illustrator Dr. Himanshu Deshwal. Dr. Singh rewarded me by putting my name on the cover and I took it to all my interviews. (This book was inaugurated at Ferris State University, Michigan, and Dr. Singh gave me a chance to sit at the panel of experts to answer all question. He introduced me as his colleague and a star residency applicant- I was to find out later that 2 Associate PD's were present amongst the crowd of more than 100.)
Vital Checklist Cardiology
Now the lion had tasted blood. I requested to start a new project and we took up a book aimed at quick and comprehensive review of Cardiology. We were able to finish the book in 32 days. Thanks to Er. Gagan Ahluwalia our creative head, Dr. Shreenivasan and Dr. Himanshu Deshwal who helped immensely. All three of us ( Me, Himanshu and Shreenivasan) were rewarded by getting our name on the cover! I took this book as well in the rest of my interviews. Dr. Singh invested thousands of dollars worth of his time and money to publish this books- and what was the motive? – The betterment of humanity, and science.
My Match
5 months of hard work and 11 interviews later (7 H1B University Programs, and 3 J1 University Programs, 1 Prematch) I have matched at my rank 1 Dream Program- The massive Maimonides Medical Center where I shall be exposed to about 75 IM Residents and 60 Fellows, and more that 500 trained physicians! In the heart of NYC. (I may have underestimated the number- I shall know better soon) 
I could have made it a Facebook post- but it would get 4 likes and then get lost in the updates. This portal is nearly immortal, and generations can benefit from this information.
Please feel free to leave comments, I would be glad to help! But please have patience- I would write articles to answer your queries so that everyone can benefit!